First of all i got so tired of my wife …….
.. changing the living room every 2 months 🙂
So decided the Tv had to be mounted at the wall.
I also wanted to mount the speakers,
so the cables had to disappear in the wall.
Secondly, i was so in love with Origen AE cases…
I had to get myself one.
Still thinking of water cooling it in the future 😉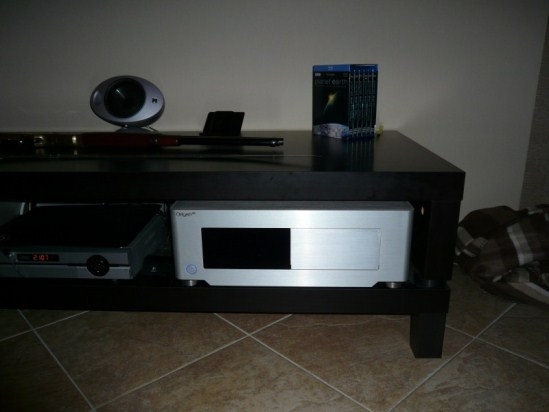 [box type="shadow"]
Intel Core i3 2120
Asus P8H61-M PRO (B3)
Corsair Vengeance CML8GX3M2A1866C9R Low Profile Red
Corsair Force GT 60GB
LG GGWH20L Blu-Ray Burner
OrigenAE S14V Silver
Cooler Master Silent Pro M2 420

Scythe Shuriken Rev. B[/box]
[box type="shadow"]
Panasonic Plasma TX-50V10E
Denon 1909 Receiver
Kef KHT 2005 5.1
REL Q200E
Humax ihdr-5200c Digital HD Decoder/Recorder
Logitech Harmony 1100
Logitech RF Extender
Logitech DiNovo Edge
Windows 7 Ultimate + XBMC
3x Ixos HDMI 1.5M[/box]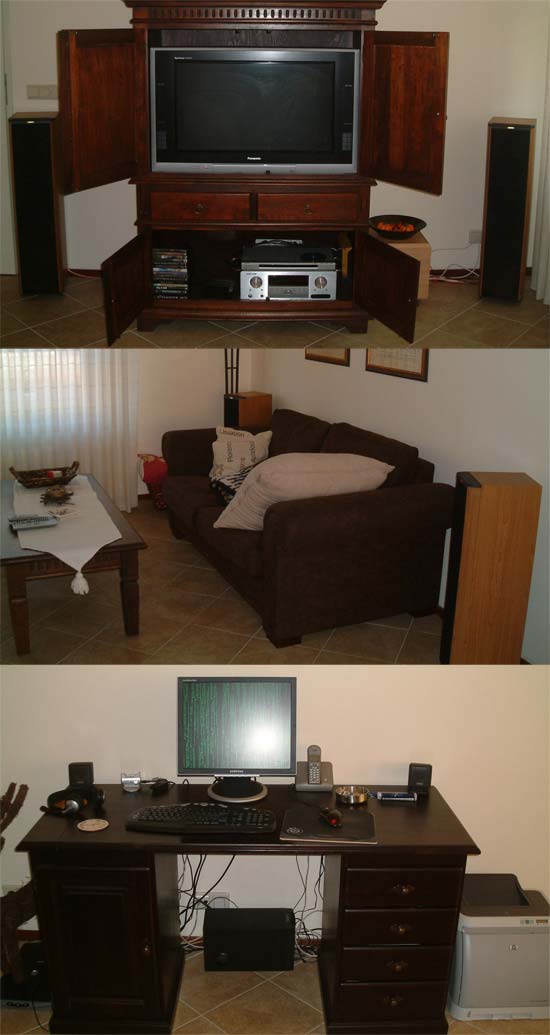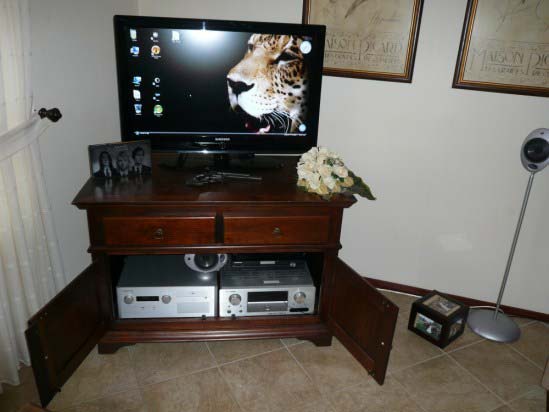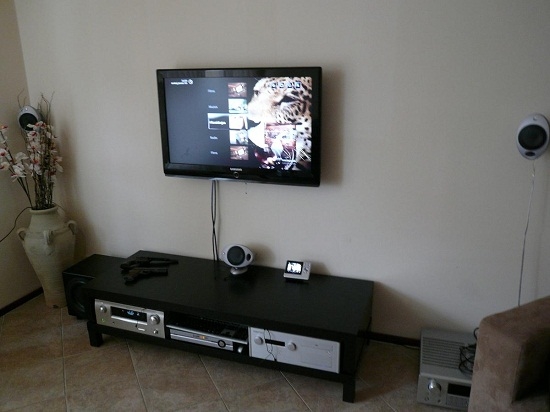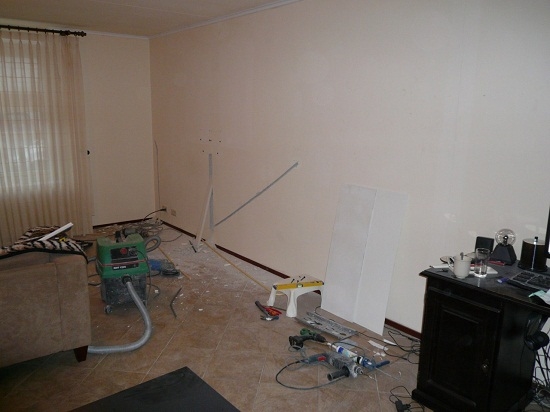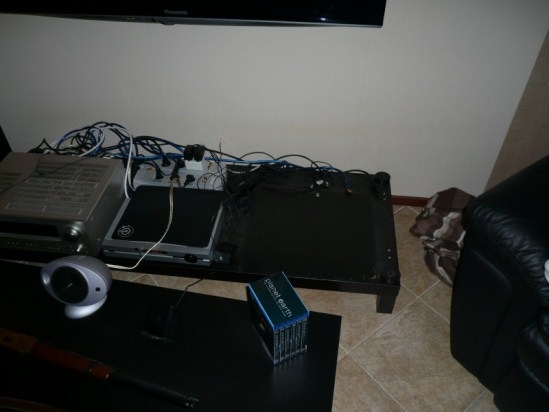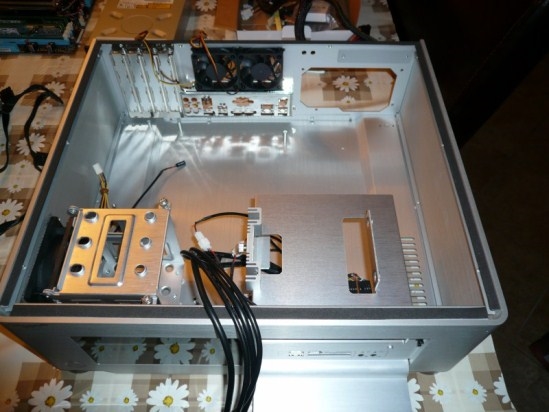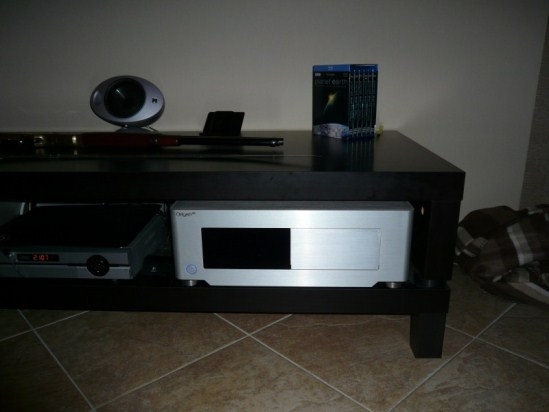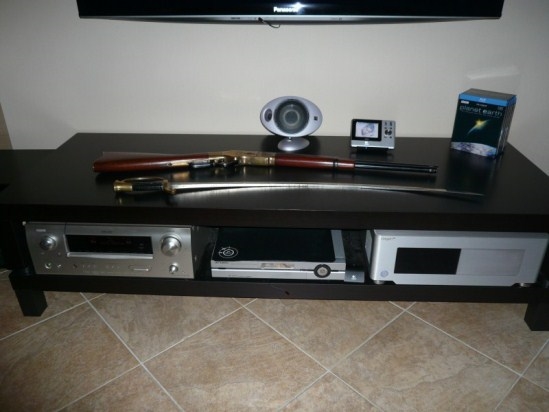 And some pictures from the upgrade to an Intel i3 2105 and shortly after it an i3 2120.