I want to thank everyone for following this project!
For me personally it was quite a challenge.
First of all because of the available free time I had next to my job and family.
But specially to create a 'Desk PC' below $400 of material. (2xP5 + tools + glass + mounting)
All this with standard tools like a jigsaw, drill, ironsaw, file and sandpaper.
So here's my contribution to the Thermaltake CaseMOD Invitational 2016 Season 1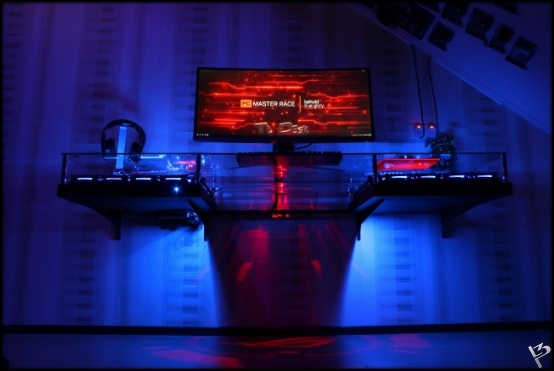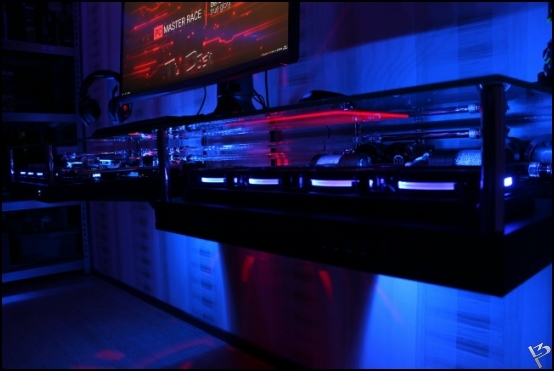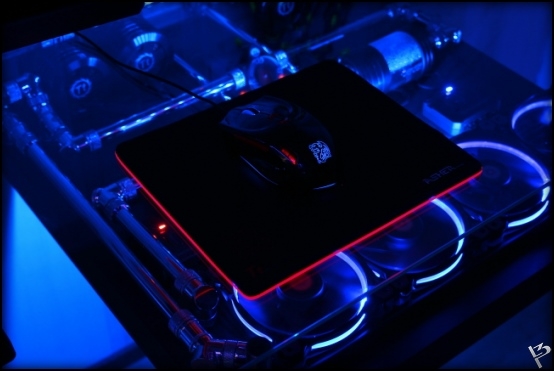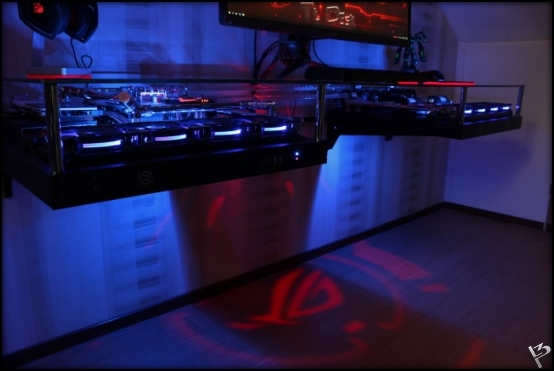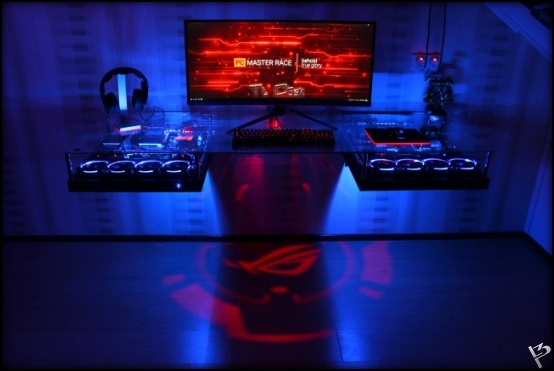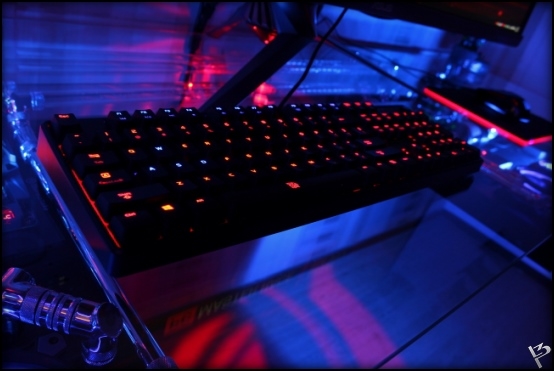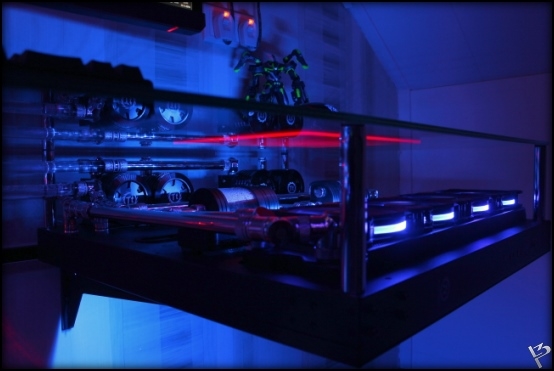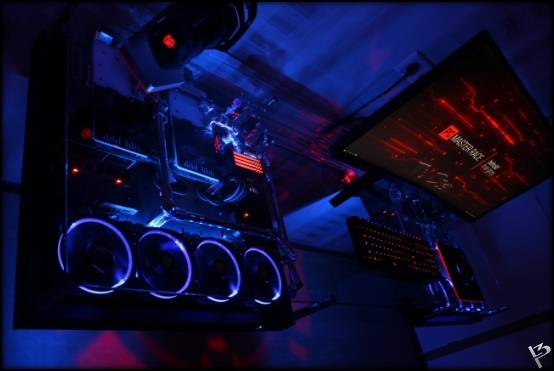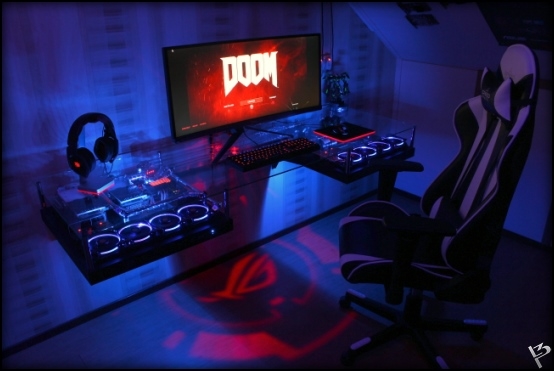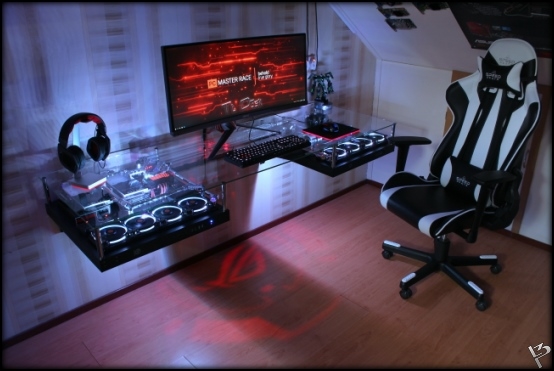 Specs:
Intel Core i7-6700K
Asus Maximus VIII Formula
Asus Geforce GTX980 Strix (2x)
Asus ROG Swift PG348Q 34″ 100Hz
Avexir Red Tesla 2666Mhz 16GB
Samsung 950 Pro 256GB M.2
Thermaltake Core P5 (2x)
Thermaltake DPS G RGB 1250W Ti
Thermaltake Fully Liquidcooled

.
Gear:
Tt eSports Poseidon Z Keyboard
Tt eSports Theron Plus Mouse
Tt eSports Shock 3D Headset
Tt eSports Dasher Mini 2016
Tt eSports Battle Dragon Backpack
Tt Luxa² Holder Solution E-One
Speedseats Sport version White
.
.

.

.
Buildlogs