[box type="shadow"]
Corsair Vengeance® LPX 16GB (4x4GB) DDR4 DRAM 2400MHz C14
EK-RAM Monarch X4 Clean CSQ – Nickel
EK EK-SF3D Triple Point EVO Module – Copper (EK-Monarch works the same)
Hobby knife set (Cheap $4 set)
Hot Air Blower (Steinel 3481)
Patience (ye)
[/box]
—-> Check the bottom of this page for a video! <—-
All images are clickable to 2560pix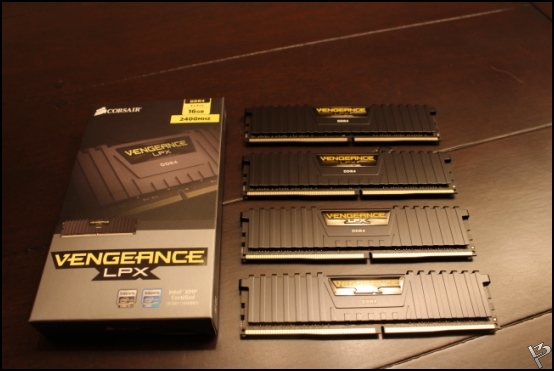 It took me about 90 minutes to remove the heatsinks,
however this was including making photos and video.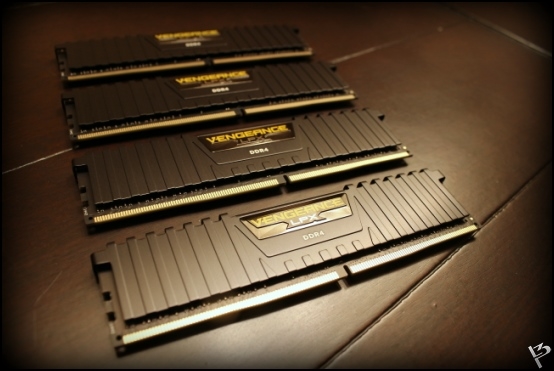 Oh .. all this .. on your own risk 🙂
This Vengeance LPX kit is single sided memory.
For the memory-side removal I use this (sticking) knife.
Using the Hot Air blower at 200°C
Heat them up until you can still easily hold them in your hands.
Just use your nails to keep pressure between the heatspreader and PCB
Then carefully use the knife to separate the warmed up glue from the chips.
Bit by bit it will let go because of the pressure you keep on the heatspreader and PCB
Try not to touch the chips with the knife but cut the knife along the heatspreader.
And there you go.
Again, don't use too much force.
Removed the remaining glue with my fingertips/nails.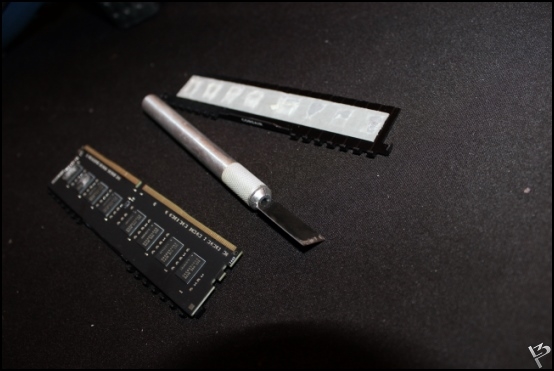 For the other side of the memory where there are no actual memory chips but double sided foam,
use a normal cutting knife.
Works exactly the same way, pressure between heatspreader and PCB.
Then slowly cut the foam or glue.
I removed the remaining glue but kept the remaining foam on the PCB.
This because the EK heatspreaders are designed for double sided DIMMS.
Also removed the Vengeance logo by heating up and using the knife.
Done!
First thing to do … see if you didn't kill them 🙂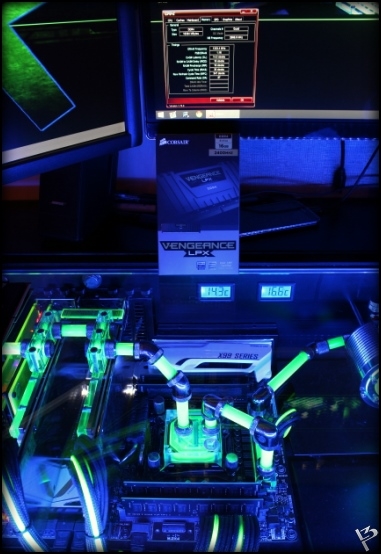 Next.. some EK awesomeness.
And coffee
I used thermal pads on both sides to make them work with the EVO Modules
Love them.
Normally these are used for LN2 😀
Used some of my own M3 bolts.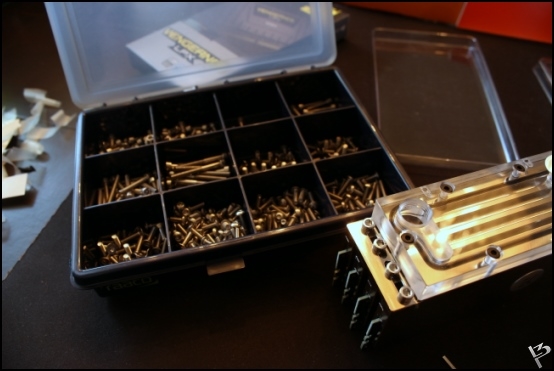 And we're done!
With 4 memory modules on one block
Or in my case, 2 modules each on 2 blocks. (X99)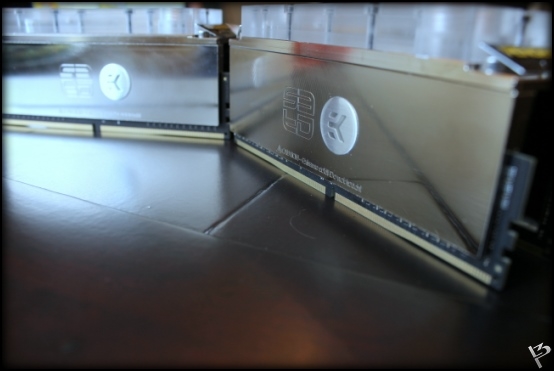 First seat the memory, THEN fasten the block to the modules.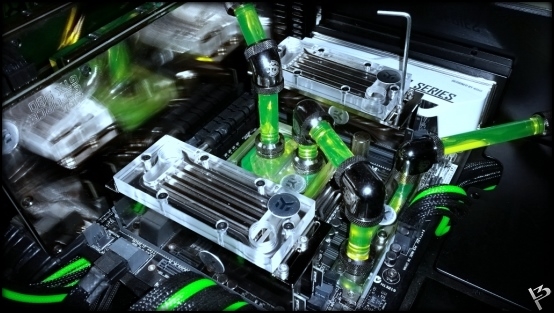 If any problems occur with your memory, first always try to re-seat them.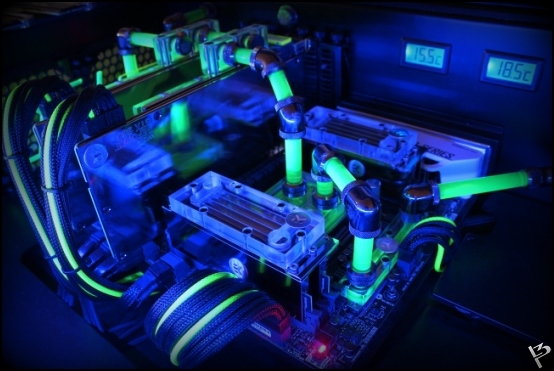 Will add more once I added it to the loop 🙂
A special thanks to Harry from Corsair Europe and Derick & Niko from EKWB!